Magnemite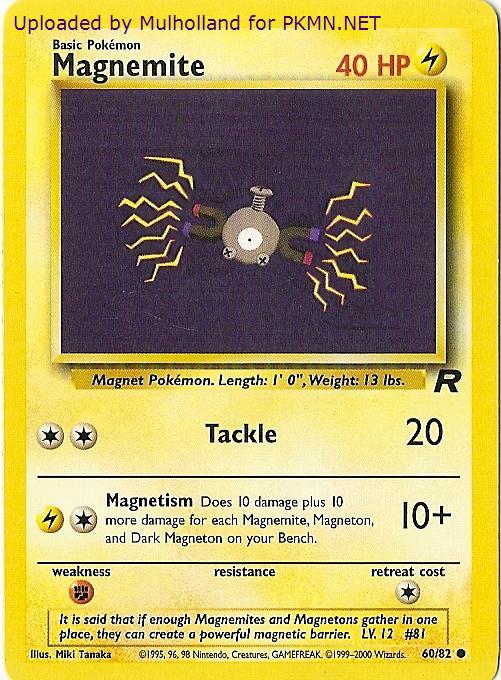 Set: Team Rocket (60/83)
Rarity: Common
Type:

Weakness:


Stage: 0
Level: 12
HP: 40
Retreat: 1 Energy

Attack: Tackle



Power: 20
Attack: Magnetism


Does 10 damage plus 10 more damage for each Magnemite, Magneton, and Dark Magneton on your Bench.
Power: 10+
Seems like we know more about this... 'thing'!
COMMENTS
There are currently 0 comments on this story... you could be first!